Politica: Seasonal KulturKRAMPF – back to the beach
Just had my first dip in the sea this week as the weather turned cooperative. My little local beach (patience with the link) is a place to meet friends and neighbors each morning, say hello to newcomers and tourists in the water and on the beach (they are generally the ones armed with smartphones aimed at self and kids), share a cappuccino from the kiosk and, of course, enjoy a nice hour's swim along the picturesque coastline.
Last summer I was invited to sip the mate of a group of Argentine tourists, watching a couple of guys from Catalunya hunt octopus – I gather tasty mussels there for lunch betimes. Aquagymnasts fully dressed in running suits and shoes make an early morning splash. It's a place for everybody, so, like many, I have been bothered by the ill aimed prejudice of recent times. Swimming in cold water rarely gives me cramps, but intolerant behavior makes my muscles seize up! Yes, KulturKRAMPF! Below I've googled and gathered my favorite social commentary cartoons on the topic of beachwear. I wouldn't like to be a flic these days. Enjoy, reflect.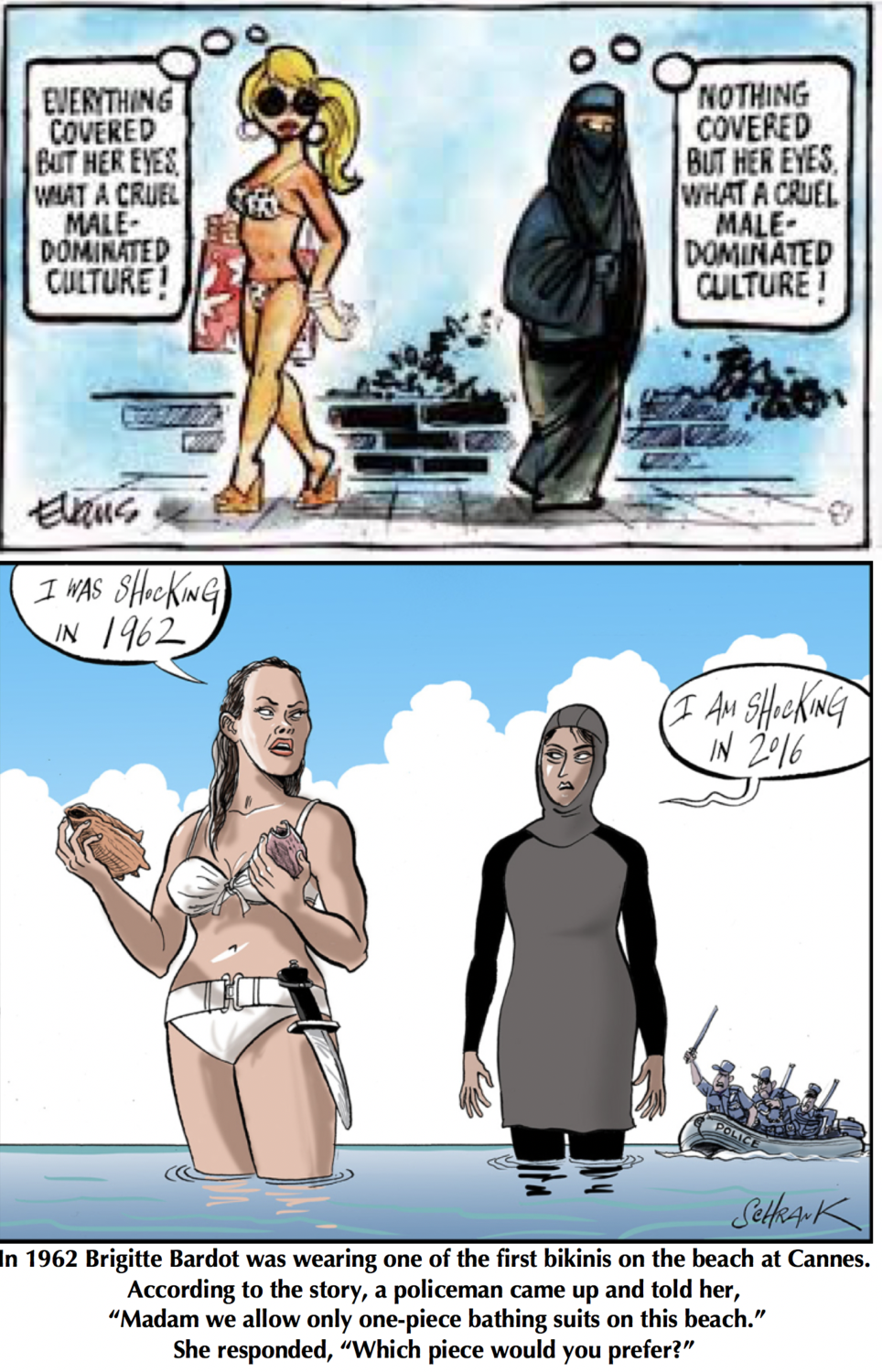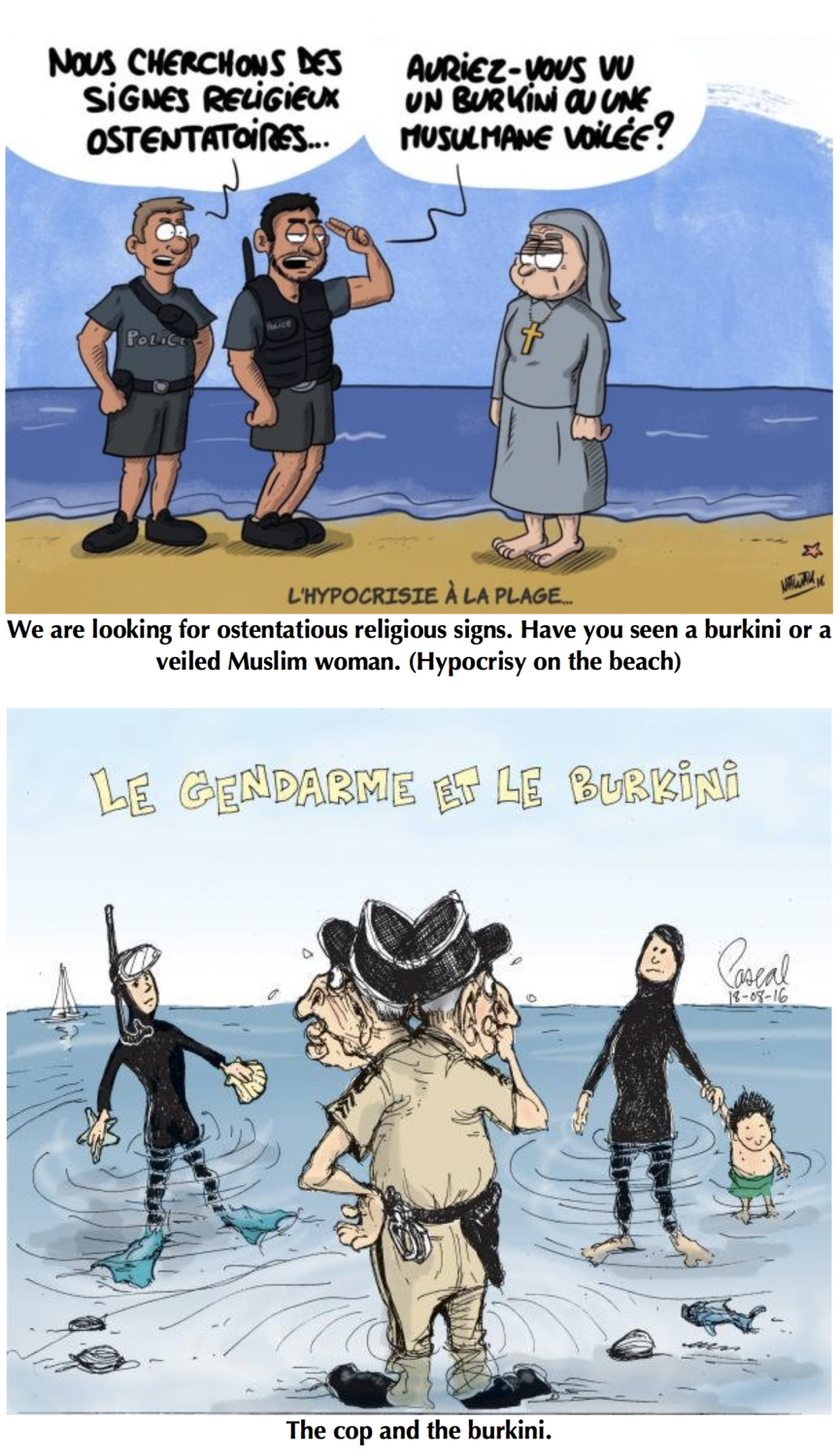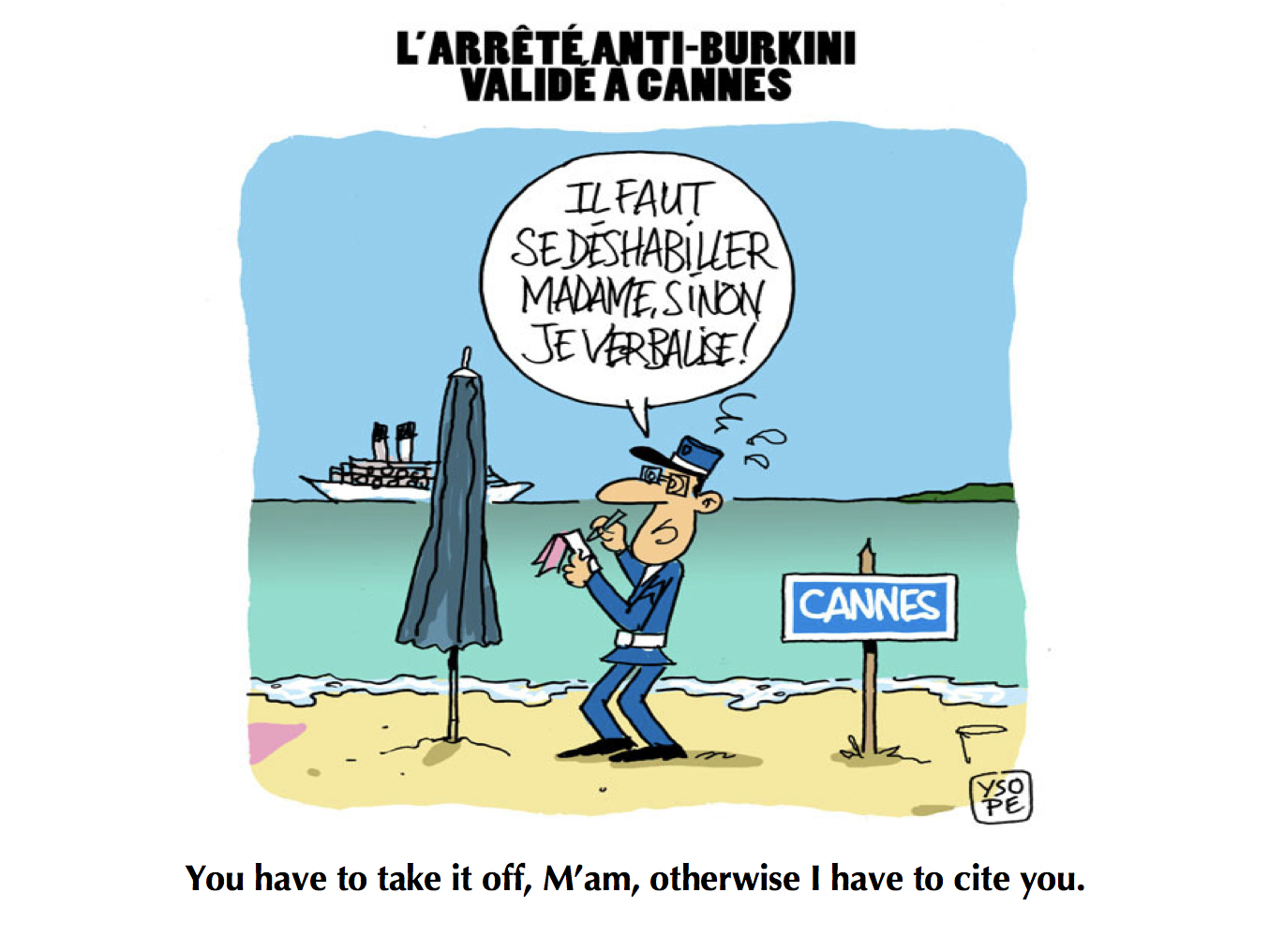 ---
Share this post
---
---
---